Spending time in nature makes people happier and healthier!
Nature Spirit Walks encourages access to nature through fun and simple sensory activities linked to nature imagery and symbolism cards. Themed around the twenty-two Major Arcana of the tarot, the custom Nature Spirit Walks card deck provides a fun, tactile, and visual way to randomly select from the 22 themed sensory activities described in this book. These flexible, experiential activities are designed to be completed in as little (as few as five minutes) or as much time as you want and can be enjoyed in a variety of settings, whether in the backcountry or the backyard. Skillfully blending naturalism with spirituality, science and nature lovers alike will relish exploring these guided activities in their favorite outdoor settings to reinforce their bond with nature.
NEW! Learn to lead others in nature. Become a Certified Nature Spirit Walks Guide in partnership with the prestigious Natural Wellness Academy! Learn more.
Nature Therapy as easy as 1-2-3!
① Draw a card from a Major Arcana deck (or use the Number Board in the booklet).
② Complete the activity corresponding to your card, ideally in a wild or semi-wild natural place. However, a bit of vegetation or other natural features will suffice, or you can perform a pure visualization (a nature photo is helpful for this). Spend a few minutes or a few hours—whatever works for you.
③ Keep an open mind and enjoy yourself!
"These experiences you have guided readers through are wonderful journeys of self-exploration and connection with the natural world." ~ Dr. Selene Kumin Vega
The Nature Spirit Walks Tarot Deck includes 22 full-color nature cards featuring the Major Arcana, printed in the United States using an environmentally-friend print shop. The 22 cards are poker-sized (2.5 by 3.5 inches) for convenient carrying with a satisfying linen finish and 310 gsm thickness. The cards arrive in a plastic jewel case for easy transport and display. The Nature Spirit Walks Tarot booklet measures 6 by 9 inches with 72 full-color pages, including a primer on nature therapy, 22 sensory activities, a number board, a cut-out copy of the deck, and space for your personal notes and observations.
NEW! We've teamed up with the Natural Wellness Academy to offer a Nature Spirit Walks Guide Certification! Learn more.
Click through the image gallery below to preview all of the cards in the deck. (Note that the deck appears slightly different on screen than in print.) NEW! Get the artwork on t-shirts at Amazon.
"These experiences you have guided readers through are wonderful journeys of self-exploration and connection with the natural world."
~ Dr. Selene Kumin Vega, licensed psychotherapist in CA, faculty at Saybrook University, co-author of The Sevenfold Journey
"A unique approach to improving your relationship to nature and your life through the timeless archetypes found in the wisdom of the tarot. The beautiful images enchant your imagination and lead you to explore the animals and elements described in the readings. This deck gently introduces you to exercises with plants, rocks, animals and elements in a safe way to escape the confines of the office and house, even with a busy lifestyle. Most outdoor exercises can even be done with children. A boost to anyone who wants to connect on a deeper level with our planet and those creatures with whom we share it."
~ Ariann Thomas, author of Healing Family Patterns and Changing Your Genetic Heritage
"This is amazing. Totally what we need for what is happening now – people are not getting out into nature enough anymore and this shows why and how they should. I used to be a preschool teacher and have my early childhood education diploma, and I could also see this being used by children and their families and preschools. I also teach kids yoga and could see yoga teachers using these to theme classes or make yoga activities or games using the cards and book."
~ Juliane Nowe, Founder of LadyNowe, Holistic Health Coach, Yoga Instructor
~ "This is like meditation, releasing, cleansing and being one with nature, all in one! A great way for families to interact with each other, to create memories, learn, educate and find peace all at the same time. Being in nature as a means of improving your health is becoming more popular nowadays and I think this is a fun way for people to get started! You learn the importance of the world we live in and its natural elements, while being able to be one with our natural habitat and environment."
~ Sherry Matthews, Certified Holistic Health & Wellness Coach, Owner and CEO of Resilient Health
Sample Activity: The Chariot
Built for motion, the Chariot invites us to simply progress forward, in whatever manner we need today. Literally, this could mean trying something or going somewhere new. Emotionally, it might involve acceptance, or moving past a fear or blockage.
On today's Walk, we will use a line in order to symbolically cross a threshold. Since they have the ability to organize—to both unite and to divide—lines have great power. Perfect lines are somewhat rare in nature, but they can be found: a straight tree trunk, a stream segment, a valley, a fault line in the ground. Many lines clearly separate, but they also have extraordinary connective power, as the shortest distance between two points is a line.
Your crossing could involve jumping over a fire, fording a small stream, stepping over a fallen log, walking across a line you've drawn in the earth, hopping between two stones, or traversing some other boundary you select. (No matter the case, ensure that you can cross safely!)
Imagine that on the nearer side of your line, lies some feature you wish to leave behind; this could be a negative emotion you're currently experiencing, some incident in the past, or even just the current moment to make way for the new. On the far side of the line, imagine there exists some positive feature—this could be a happy emotion, the release or acceptance of something, the start of a new resolution, or simply the dawn of a new minute. In a literal sense, the line could demarcate the farthest you've ever wandered somewhere, such that you will be literally crossing into new territory. Alternatively, you might visualize the line represents the entrance to another realm of your choosing (as needed, you re-cross the line to return to this realm).
Take a moment to set your intention before you make your move—then go! Leap, step, walk, or run across your boundary, and as you cross the threshold, envision that you are shedding the old feature. Imagine the line scraping or burning it off of you as you pass. As you reach the other side of the line, welcome the new. Acknowledge the journey you have made, and know that you are capable of much more to come!
Table of Contents
Nature Therapy
How to Use This Book
Number Board
Activities

The Fool – Raccoon – Wild Dance
The Magician – Salamander – Light and Shadow
The High Priestess – Spider – Web-Building
The Empress – River – Dowsing
The Emperor – Mountains – Earthing
The Hierophant – Owl – Through Your Eyes
The Lovers – Bee and Flower – Forest as Community
The Chariot – Cat – Crossing the Threshold
Strength – Tree – Tree Hugging
The Hermit – Tortoise – Fairy Houses
Wheel of Fortune – Bear – Seasonal Celebration
Justice – Wolf – Accounting
The Hanged Man – Opossum – Personal Runes
Death – Raven – Planting a Seed
Temperance – Squirrel – Taking Stock
The Devil – Snake – Hide-and-Seek
The Tower – Hawk – Change of View
The Star – Firefly – Star Fields
The Moon – Moth – Reflections
The Sun – Dragonfly – Basking
Judgement – Crane – Sky Gazing
The World – Earth – Elemental Bathing
Spending time in nature makes people happier and healthier—mentally, spiritually, physically, and socially. Mentally, access to nature is associated with reduced stress and anxiety, better performance on tests and other measures of cognitive function, more effective life patterns and resilience, better moods, and increased happiness and life satisfaction. Socially, it is linked to greater levels of trust, friendlier and more generous communities, and decreased crime. Physically, it is tied to better blood pressure and blood sugar levels, increased physical activity, reduced stress hormones, improved immune function, and faster healing times.
As Kuo (2011) writes:  "[T]he benefits of nature that have been intuited and written about through the ages have withstood rigorous scientific scrutiny. Yes, we still find these benefits when we measure them objectively; yes, we still find these benefits when non-nature lovers are included in our studies; and yes, we still find these benefits even when income and other factors that could explain a nature-health link are taken into account. In the face of the tremendously diverse and rigorous tests to which the nature-human health hypothesis has been subjected, the strength, consistency, and convergence of the findings are remarkable… Rarely do the scientific findings on any question align so clearly."
How could experiences in nature impact us so deeply and universally? To many nature lovers, the answer is at once obvious and indescribable. Some researchers hypothesize that since humans evolved in and spent the overwhelming majority of our history in natural environments, we feel happiest and most at home in nature. Others talk of nature slowing us down to its steady pace. Urban landscapes bustle with onrushing vehicles, bright flashing lights, and loud sounds; these countless stimuli relentlessly require our attention, sapping mental resources. By comparison, a forest seems almost an eternity of constancy. Nature, therefore, allows our mind to relax—to refresh, regenerate, restore. Further, by drawing connections between what we see in nature and our own lives, we can often find novel ways of looking at (and solving) our problems.
In fact, research shows that nature is such a powerful restorative agent that minimal contact—as little as five minutes—can generate positive effects. In fact, studies show that even just looking at photographs of nature can have benefits, so deep is our instinctive bond. The question, then, becomes one of convincing people to reconnect with nature, even for a just few fleeting moments each week. If we can encourage even the very smallest interactions, we can trust that nature will do the rest.
The Nature Spirit Walks approach is one method for facilitating these vital connections. The deck and its accompanying booklet are designed to ease nature access through simple sensory activities, using a fun and playful approach that minimizes the time and effort required. Most of the activities can be completed be in as little five to ten minutes (on a break at work, for example), but of course, you're welcome to spend as much time as you desire. They can also be enjoyed in a variety of settings; the more natural, the better, but almost anywhere can serve as a workable location to connect with nature, provided it has at least a few plants or trees. In fact, as needed, the activities can be done indoors as pure visualization exercises (for this usage, we recommend having a nature picture nearby). We have explicitly outlined a visualization technique for the first card, The Fool, but the general idea can be applied to all of the activities.
We have adopted the tarot deck—with its multi-century association with the mystical and spiritual—as a particularly fun, tactile, and visual way to randomly select a themed activity. The activities are thus themed around the twenty-two Major Arcana. Simply draw a card from any Major Arcana deck, and the result is used to guide the Walk's focus using this booklet's suggestions, which are ordered according to the traditional numbering of the Major Arcana. Any deck will work, although the Nature Spirit Walks deck (poker-sized to fit in a pocket) is especially well-suited to the cause. The back of the booklet also includes copies of that deck, which can be cut out if an on-the-fly deck is needed; you can also randomly flip to a page or use the Number Board.
Drawing a card is quick and easy, and the activities can be completed almost anywhere in as much or as little time as the user desires. Therefore, the setup addresses common barriers to nature engagement, which include concerns of time and access.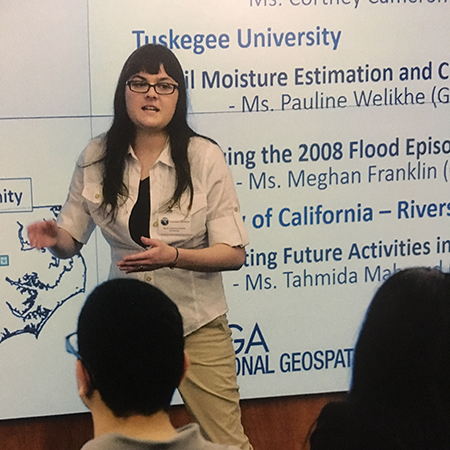 Cortney Cameron is a geoscientist, spiritual naturalist, and writer with creative and scientific works in various publications. She holds a bachelor's from Duke University and a master's from North Carolina Central University, both in earth science. She was an NSF Graduate Research Fellow in Geoscience. In addition to Nature Spirit Walks, she recently recently a short poetry collection, Geologist in Love, and is working on the Catians: Resurrection comic.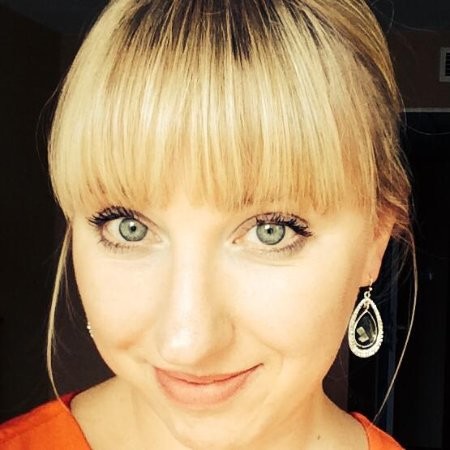 Natalia Clarke is a psychotherapist and counsellor in London who specializes in nature therapy and transpersonal psychology. She is the author of several books on nature-based spiritual practice and raw food. You can read more about her work and practice at RawNatureSpirit.com and NataliaClarkePsychotherapy.co.uk.